As UK sales agents gear up for Cannes, the US writers' strike is a hot topic for many.
"Writers should be paid fairly. I support the writers," said Bankside Films general manager and co-founder Stephen Kelliher, who markets James Griffiths' One For The Money.
While stating that the situation is "bad for business" in the long run, he acknowledges some potential short-term benefits for UK sellers selling English-language British and international films. "Looking back at the last writers' strike, we definitely saw an uptick in demand from US distributors across the board," he says. "I'm interested to see if that plays out again 15 years later."
For those British outfits that have their hands on many American titles, the American writers' strike is a challenge to overcome. "The writers' strike is not stopping us from selling movies," said David Garrett, CEO of Mister Smith Entertainment. "But it stops getting movies into production. It all depends on how long the strike lasts. If it's just a few months, it might be fine. If it's six months, then the changes are that we're putting together a slate for the American Film Market [AFM] are quite slim."
Mister Smith represents Weston Razooli's Directors' Fortnight title, the adventure comedy Riddle Of Fire and multiple US-produced market titles, such as Larin Sullivan's The Young King, starring Michael Shannon, Kiersey Clemons and Barbie Ferreira.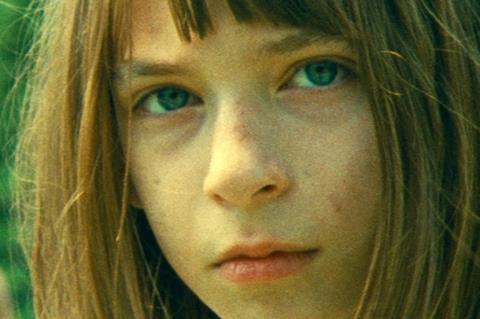 While the writers' strike may present opportunities for UK sellers as US buyers look to plug gaps, the sales agents do not expect major takeovers from the US streamers.
"It's hard to predict what [the streamers] search," says Sarah Lebutsch, director of international sales at Independent Entertainment, who introduces Giuseppe Capotondi's romantic thriller Andorra to buyers. "It changes very quickly and people change quickly – there is a lot of turnover. It's impossible to shape or package a movie specifically for the streaming market. By the time you've wrapped the movie, the streaming partner you made it for may have already left."
Sales agents in the UK remain calm at the prospect of doing Cannes by candlelight if a French energy workers' strike continues, which could lead to blackouts. "Well, I've been through that before," Garrett smiles.
"We were doing a big presentation about our third Twilight movie [in 2010]", he recalls. "We had everyone there, including Robert Pattinson and Kristen Stewart. Just as we were about to show the promo for the new movie, the power went out. It was answered with an amused moan. We got the power back after 15 or 20 minutes. What I would like to say to everyone is: don't take the elevator, take the stairs."
"I've been through Cannes with train strikes and we all got through it. It all worked out in the end. Cannes is so important to all of us, I don't think it will deter anyone from going," added Lebutsch.
"Casting remains an endless challenge"
The casting squeeze for independent filmmakers amid the now year-long content boom continues to give sellers a headache.
"It's always been a challenge, but it's harder than ever to get cast to the level that distributors are now demanding," Lebutsch says of what she says has been the biggest problem for the company over the past 12 to 18 months. It feels like we're all constantly trying to cast the same 10 or 15 people for a certain role. And they are all fully booked."
"Casting remains an endless challenge for all of us," said George Hamilton, Chief Commercial Officer of Protagonist Pictures, which sells Marc Turtletaub's UFO comedy Jules, starring Ben Kingsley. "However, the opportunity that independent film can present, from both a creative and a commercial perspective, remains intriguing."
Kelliher's experience would support the idea of ​​talent returning to indie projects. "Going into Cannes, we've seen more cast-driven projects [being announced] than we have for several years," he notes. "There certainly seems to be a positive movement in that direction. It feels like there's a bit of a correction going on."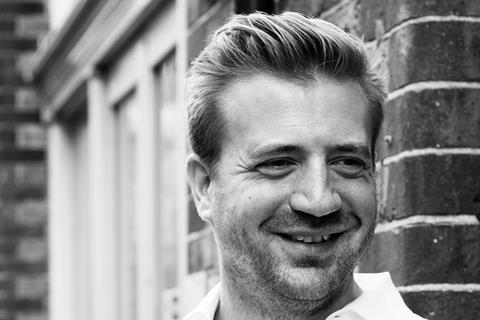 Lebutsch points out that the American writers' strike could also help here. 'The next few months, until the fall, can free up the writers' strike [cast]"It could mean we can jump in there as an opportunity to get actors who find their other projects on hold."
Existential re-evaluation
Expectations are controlled about which areas will be easily bought.
"Everyone is suffering from inflation, we are close to a global recession. There are terrible fluctuations in currency. I don't expect to be overly aggressive anywhere. Even in the US, the domestic market is in turmoil," says Garrett. "Everyone is going through an existential re-evaluation of where things are. All streamers and studios have laid off people, scaled back production and development, and converted projects. At the moment there is a lot of caution."
Eyes are on Asia, and Chinese buyers in particular, where the country is making its first major post-pandemic market comeback. "China is a question mark," said Louis Balsan, Anton's Executive Vice President of International Distribution and Acquisitions, who portrays Scott Waugh's Breakout starring Arnold Schwarzenegger. "But it looks like all Chinese buyers will be present and active in Cannes. We need to understand what the new business model might be there, in terms of censorship and things like that, but at least we're seeing some activity.
All of the UK sellers Screen spoke to were positive about Latin America, with many also seeing encouraging signs in Europe. "We've seen a bit of a return from France," says Kelliher, "which was really difficult after the pandemic because of the number of movies that were backed up and not released. It feels like that's starting to move again. We are seeing very positive checkout results across Europe as a continent."
The thorny issue of selling to Russians remains. "One of the most aggressive [buying] territories is Russia," a sales agent tells Screen. Many buyers are now believed to be registered outside their home territory. Cannes Market's official rule is that it will not accredit any sellers or buyers associated with the Russian government.
"From an ethical point of view, people are saying that you are basically allowing the Russians to generate tax money, which will go to the government and finance the war in Ukraine, which is completely valid," said the same seller, who asked to remain anonymous. "On the other hand, if you don't license your movies, they make them illegal everywhere and play them in the cinemas. avatar [The Way Of WaterII] was not licensed, but was released in cinemas and made a fortune. Which is the lesser of two evils?"
Uplifting stories
Genre titles, primarily horror, action, and thriller, have long been the safer options for sellers, but drama hasn't been completely left out in the cold – provided it comes from pre-existing IP.
"You have to be more careful with the budgets for drama, and it has to tick several boxes — it's based on a true story, or a well-received book, cast helps, of course, and the director," says Lebutsch. "It has to be of a certain level to jump through the market. The small drama is indeed a lot more difficult, and the festivals are so incredibly important to launch a drama now."
"It is clear that buyers are not taking much risk. The recovery is not quite there yet, it is still an ongoing process," says Balsan. "What is clear is that there is a need, even in the stage world, for more uplifting stories. The public wants to tell stories with some hope after the past two years."
Garrett is optimistic that titles that don't fit neatly into a genre box, in a post-Everything Everywhere All At Once Oscars sweep world, will start to entice buyers.
"It feels like the entire company has hit the reset button right now. Those are both streamers and studios. We have gone through a period of terrible uncertainty," he says. "We need to refocus on what makes a theatrical movie theatrical, and give audiences what they crave, which isn't always the kind of movie people want to buy up front.
"At the moment everyone is a bit reactive and regressive. I hope that people become much more proactive and progressive, that they gain the confidence to bring things to market that may not be so obvious, but will turn out to be refreshing, original and commercial."